The 2021 FLAG-In-Schools Coach of the Year
The Grand Prize Winner of the 2021 NFL FLAG-In-Schools Coach of the Year Award goes to...
Coach Catherine Caven
from Hargill Elementary in Hargill, Texas
Coach Caven has been working in Hargill Elementary School for over 20 years. She goes off the clock to make sure kids have rides for games; if not, she picks them up. Coach pays for entry fees so that the kids can join the team if they can't afford it. She loves these kids and she does anything she can for them. She pays everything out her pocket without asking for any help at all from parents.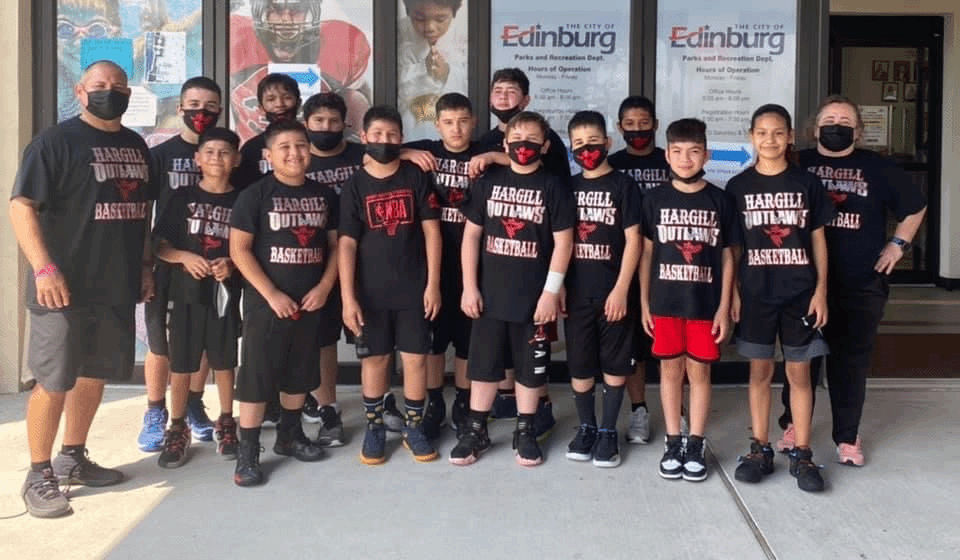 Runners Up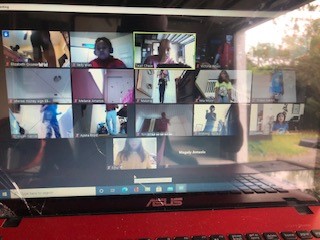 Coach Chase from Redland Christian Academy in Homestead, FL
Coach Chase has been a blessing to us at Redland Christian Academy. He takes time out to not only teach Physical Education, but to learn about each student. He is a great, positive role model to our students. He teaches and motivates them to be their best. He has gone above and beyond his PE duties to help out. He has filled in as a coach for different sports, bus driver to and from games, and babysitter when the parents are late to pick up their child from school or games. The students really respond and listen to him.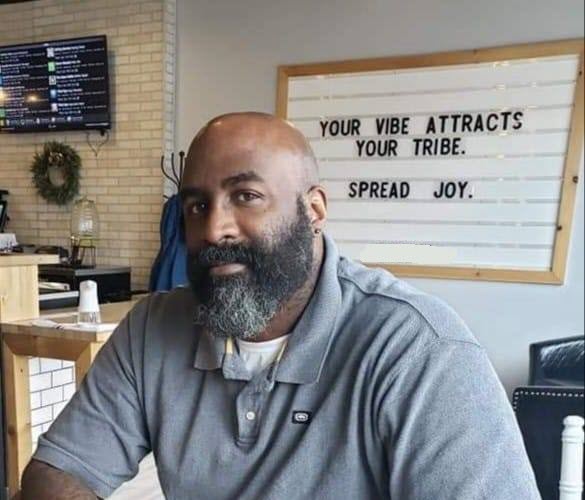 Coach Daniel from Woodward Park Middle School in Columbus, OH
Mr. Daniel's commitment to student health includes creating inclusive programs that engage, inspire, empower, and equip students with lifelong healthy habits. BIO: Father of 5. Desert Storm Army Veteran. Ed. Tech. teacher for 20 yrs. Middle School Football Coach. Middle School Track & Field Asst. Coach. Fuel Up to Play 60 program advisor for 9 yrs. Fuel Up to Play 60 Touchdown Award 6X. Fuel Up to Play 60 Flag Football grant recipient. Flag Football Fridays 2019 "Outstanding Program" - OH School Boards Assoc. 2nd Place 2020 Cleveland Browns Play60 Fitness Challenge.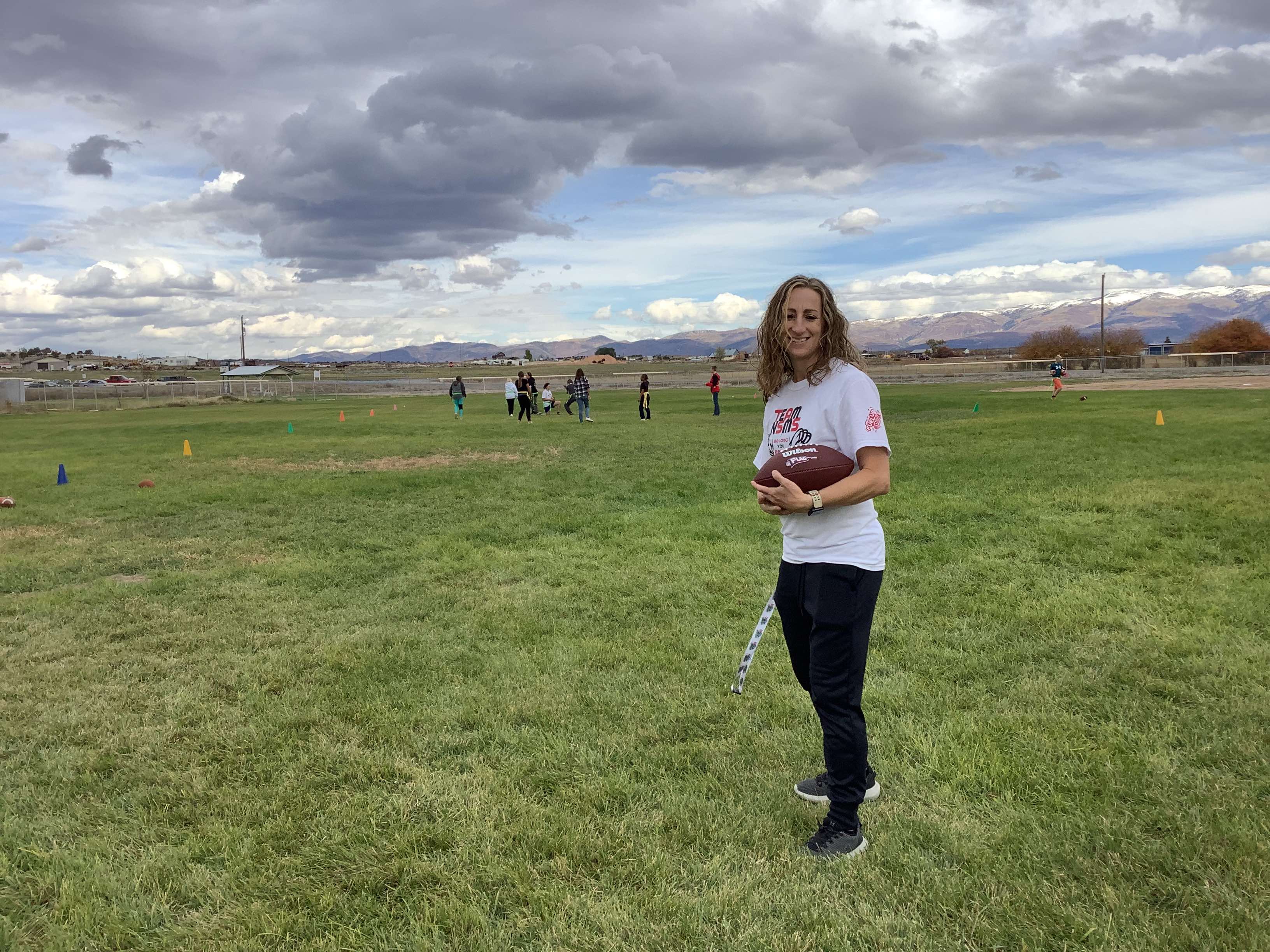 Coach Hopkins from North Sanpete Middle School in Moroni, UT
In addition to being the Health teacher who also teaches a couple of Physical Education classes, Mrs. Hopkins makes great efforts to provide before and after school physical activities for students. Currently the before school offerings include: Simple Yoga, AMPED Walking, Ping Pong, and Open Gym. After school offerings include: Running Club, Open Weight Room, and Open Gym. She incorporates the FLAG-In-Schools program in her physical education classes and is the school advisor for Fuel Up to Play 60.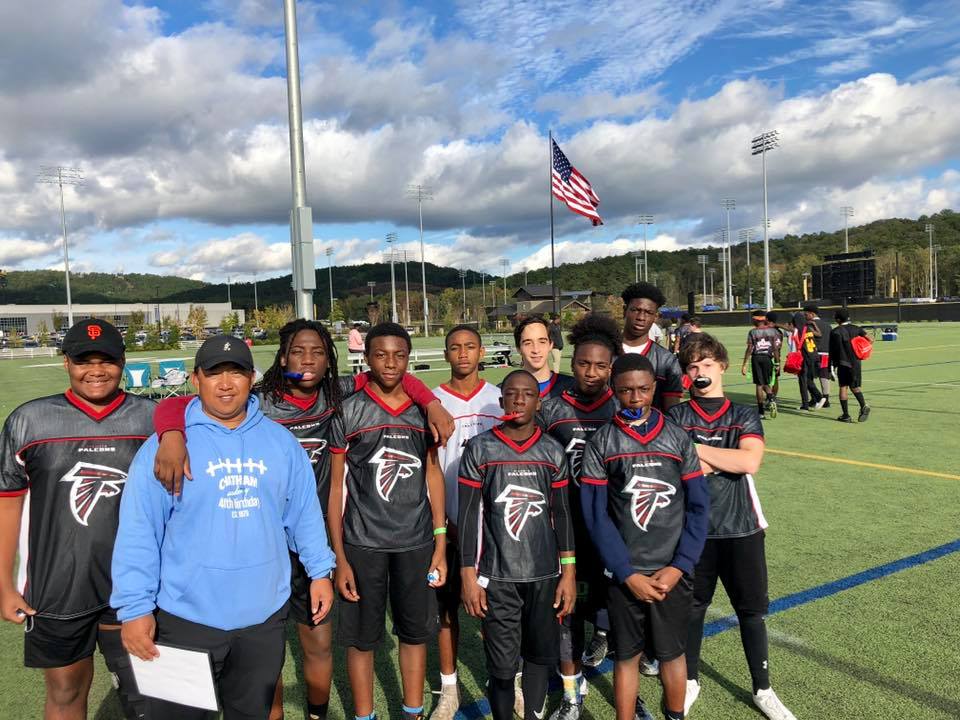 Coach LeVan from Chatham Academy in Savannah, Ga.
The players that Coach LeVan teaches are special needs students who have learning differences. From the gym in Physical Education class to the football field, Coach LeVan works to instill in the students the fundamentals of movement and activity using basic football skills. The only requirement to being a player for Coach LeVan is being willing to be a team player and committed to participating in practices and games. Coach LeVan's teams play fair, try hard and display good sportsmanship skills on the field.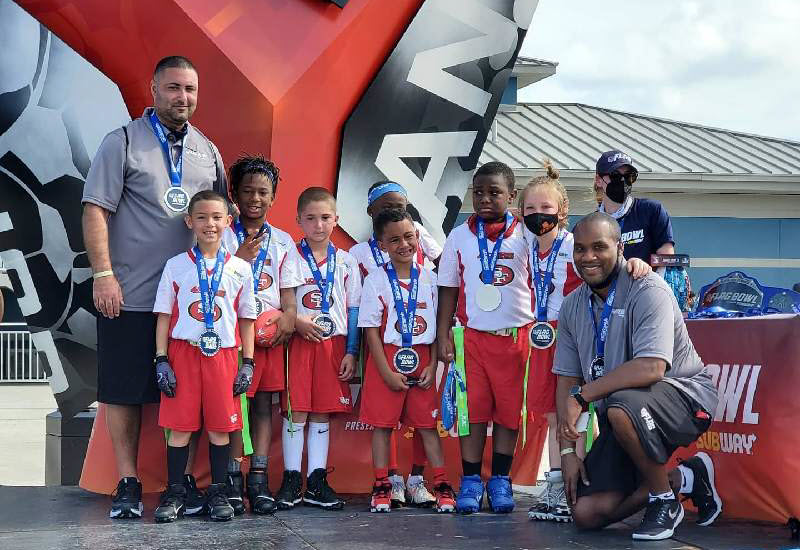 Coach Felix Ramos Jr from New London, CT
I nominate Felix Ramos Jr. for his outstanding dedication and drive for his teams. Felix is a devoted husband, father and firefighter. He's brought all his teams to many successes. In Flag the biggest accomplishment was bringing his underdog 6U Heavy Hitters team to rank 2nd nationally at the 2021 NFL Flag Bowl in Tampa, Fla. Felix is passionate, funny, humble, and he goes above and beyond for his teams and treats them like FAMILY. If anyone is truly deserving of this award, it is him.
BE THE FIRST TO KNOW!
Get notified when new opportunities are available, including the 2022 Coach of the Year nomination form.
Notify me!